I noticed Julie Klassen in my last
CBD catalog
. I immediately put two of her books on my
paperbackswap's
wishlist. I just received my copy of
The Apothecary's Daughter
a few weeks ago.
I have only read one book by Jane Austen, but I have watched several movie adaptations of her books.
Right from the beginning of
The Apothecary's Daughter
, I felt like I was watching an Austen movie or several episodes of
Cranford
. I could picture in my mind everything about Klassen's imagination-born village of Bedsley Priors.
In this village, lives Lilly Haswell. Lilly helps her father run his apothecary shop, while keeping watch over her brother and the new apprentice.
A surprise visit from an aunt and uncle gives Lilly the chance for a life in London, far away from the medicinal life she knows. Lilly, eager for the change, is swept into high society until a letter summons her back to Bedsley Priors.
Leaving suitors behind, Lilly returns home to find her father strangely ill and the apothecary shop near ruin.
I really enjoyed the story of Lilly Haswell. I wouldn't call
The Apothecary's Daughter
"slow" reading, but, like an Austen movie, you really have to be paying attention or you'll miss something important.
The story is full of complex characters, "blending romance, family drama, and fascinating historical detail."
Well researched, well written. If you like Regency-inspired romance, you might give
The Apothecary's Daughter
a try.
416 pages by
Bethany House
.
Recommend: YES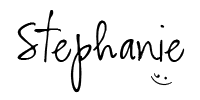 ___________________________________
Tags:
Jane Austen
Julie Klassen
Christian fiction
Bethany House
book reviews
apothecaries
The Apothecary's Daughter