Inspired by
Kim
who was inspired by
Heidi
, I decided to make
Taco Burger Wraps
for supper the other night.
Since I was inspired, I didn't follow either recipe exactly. And, I certainly don't have exact measurements for you!
Hahaa! That's the joy of cooking! You can find a recipe that looks interesting and tweak and twist to your own family's likes and dislikes, or just adjust the recipe because of what is in or isn't in your pantry at the time!
Be sure to check out both of
Kim's
and
Heidi's
recipes...but, here's what I did.
I mixed 1-lb of ground beef with a handful of crushed tortilla chips, a good sprinkling of shredded, sharp cheddar cheese, and a big spoonful of salsa.
I then formed into patties and pan fried. Grilling would be amazing...but, I'm a terrible griller.
I did, however, make Kim's super delicious
zippy mayo
(minus the lime juice, because I didn't have any) to top our burgers! I think I would love to try that same spice combo in sour cream next time!
I wrapped up the juicy burgers in warmed, large, burrito-sized tortillas and we topped with the mayo and more cheese.
My picture isn't as yummy-looking as
Kim's
or
Heidi's
burgers. But, believe me, they were delicioso! (My husband doesn't like lettuce...so, my wrap looks kinda flat).
I know the Taco Burger Wraps were a hit, because when hubby was eating day two's
leftovers
, he said to me, "These are
really
good! You've got to make them again!"
Thanks for the inspiration, girls!
Recommend: YES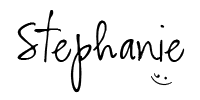 ___________________________________
Tags:
recipes
tacos
taco burger wraps
The Ungourmet
Tried and True Cooking with Heidi
cooking
wraps