I'm not sure exactly what I think about this book!
The Secret
, Beverly Lewis' newest book on the shelf, seems a bit different than most of her others.
Some of
Beverly's
books are written in a more contemporary setting, but because the characters are mostly Amish, it's hard to tell what time period they are in. The occasional mention of a neighbor picking them up in a car, or the use of a phone, is about the only reference to the modern world.
The Secret
seems to have a dual main character – Grace Byler, a young Amishwoman and Heather Nelson, an
Englischer
. Because an
Englischer
seems to be an integral part of the story, the book is peppered with references to Twitter, iPods, email, and texting – not something that appeals to me when reading.
However, that being said,
Beverly
still knows how to write a story that draws you in. I had to keep reading "just one more chapter" to find out the
secret
!

Grace's Mamm is acting strange. No one understands what is wrong and Grace is becoming concerned. One day, Mamm just leaves. No one knows where she is; no one hears from her. Grace feels her Daed knows something, but won't reveal any
secrets
. Where could Mamm be?? What could be so awful in her life that she would leave her family so suddenly?

Heather Nelson has just lost her mom to cancer. She herself has just been told that she now has the awful disease and must begin treatment. Heather refuses to admit something is wrong or go through treatments that only left her mom more sick and weak. Determined to find a more natural way and some peace, Heather arrives in Lancaster.

By the end of the book, you will know the
secret
, but, if you're like me, you're going to feel like the whole
secret
wasn't told!
I have my suspicions, but I have to wait until book 2 is released!
The Missing
won't be available until September. Not too much longer to wait!
If you enjoy Beverly's books, I don't think you'll be disappointed in
The Secret
. I just generally prefer books pre-WWII, so the setting was the only thing I didn't really like. Even though I know
The Missing
will very likely be filled with more modern references, because of the characters, I am still anxious to see the rest of the
secret
revealed!
352 pages by
Bethany House
.
Recommend: YES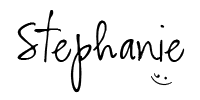 ___________________________________
Tags:
Beverly Lewis
The Secret
Christian fiction
Amish fiction
book reviews
Seasons of Grace
Bethany House Publishers