Ahh, another "Amish" book.
But, I couldn't resist when I was given the opportunity to review
A Man of His Word
. I didn't really like the cover design, but I've always tried to remember the often-true saying, "Don't judge a book by its cover."
I'm glad I kept those words in mind…
A Man of His Word
was really good! Of all the "Amish-genre" authors that I've read, my favorite has always been Beverly Lewis. I sincerely hope that Kathleen Fuller will take it as a compliment that I felt I was reading one of Beverly's books.
Moriah Miller, newly married and expecting a baby, is abandoned by her Amish husband. Stunned, utterly confused, and blaming herself, Moriah moves back with her parents, hoping and praying that her husband Levi will realize his mistake and return to his family.
In the background is Levi's twin brother, Gabe, longing to offer Moriah more than his support and sympathy.
Kathleen
writes an emotional story of loss and love.
A Man of His Word
was very engaging with well-developed characters. The book was a quick, easy read that I enjoyed.
Kathleen has another Amish-set book coming out in March 2010. I look forward to reading
An Honest Love
, as well as others by her.
320 pages by
Thomas Nelson
.
Recommend: YES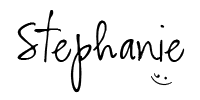 ___________________________________
Tags:
Kathleen Fuller
A Man of His Word
Christian fiction
Amish Fiction
book reviews
Amish
Thomas Nelson
Beverly Lewis