I recently found a
recipe
for making your own taco seasoning and wanted to try it. And, as often is the case, I tweaked it a bit.
I have no problem using the little taco packet and it's not as if it's
that
expensive! Aldi's brand is around $.30. Soo... unless you already have these spices in your home, I'm not sure it'll necessarily save you money, either. Depends on how often you eat tacos! :-)
But, yes, making it yourself does knock out any chemicals or unnecessary ingredients that the packets may contain.
Ok... get yourself a little bowl and these spices:
chili powder
,
garlic powder
,
onion powder
,
crushed red pepper flakes
,
dried oregano
,
paprika
,
ground cumin
,
sea salt
(I used kosher),
black pepper, dried minced onion,
and
cornstarch
.
Into your bowl, spoon
1 Tablespoon chili powder
:
Add
1/4 teaspoon EACH of garlic powder, onion powder, crushed red pepper flakes and dried oregano
:
Now add
1/2 teaspoon of paprika
and
1 1/2 teaspoons of ground cumin
(cumin, I think, is what "makes" the taco flavor we're all familiar with... so, don't try to omit or substitute!):
Add
1 teaspoon EACH of sea salt and ground pepper
:
Mix all ingredients together. This ends the
Allrecipes
version.
Every packet of taco seasoning I've ever used has dried minced onions in it. So, I decided to add some... if desired, add
2 teaspoons dried minced onions
:
Ahh, now we're done... or so I thought! :-)
I realized that I didn't just want to season my meat, but I wanted the thick saucy/glaze on my meat that usually results using a packet. So, I added
1 Tablespoon of cornstarch
to my spice mixture.

After I browned my meat, I sprinkled about 2 Tablespoons of my spice mixture onto the meat (spice mixture yields about 3 Tablespoons with my added ingredients). I then added 3/4 cup of water and allowed the meat to come to a simmer. Simmer for 10-15 minutes... done!

And, YUMMY! The mix was really tasty and simple to make! I do make "taco" seasoned dishes often, so this recipe will certainly be sticking around!

Recommend: YES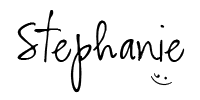 ___________________________________
Tags:
tacos
taco seasoning
make your own mixes
homemade mixes
homemade taco seasoning
homemade taco mix
taco mix