I have always enjoyed books with settings in WWII as well as the American Civil War. Reading about the courage and strength of people who put their lives in danger to save others (ie, the Jews and the slaves) appeals to me.
I always wonder if I would have been part of the underground movement...?
Would I - could I?! - be as brave as those people?

A new author for me,
Tricia Goyer
writes four books set in WWII. Goyer's
Liberation Series
begins with
From Dust and Ashes,
from which she was inspired by the actual liberation of a Nazi concentration camp in Austria, unfolding the story of an abandoned SS wife who is among the very first to help those who survived the camp.
Book 2,
Night Song
follows the story of a young death camp prisoner, Jakub who steps into his brother's musical shoes. At the same time, she tells the ongoing story of the brave underground movement that is risking everything to find an end to Hitler's evil.
Dawn of A Thousand Nights
, book 3, is set in the Pacific. As I usually think of WWII as Germany, Hitler, and the Holocaust, a book dealing with the men and women who struggled in other parts of the world during the war was unique reading to me.
Because I wasn't as familiar with the Pacific arena of WWII, the reading was a little more difficult for me. However, the love story of two pilots kept me turning the pages.
In the fourth and final book,
Arms of Deliverance
, Tricia tells the story of a young Jewish woman, mistaken as an Aryan, who is sent to a home meant for breeding Nazis. A difficult subject, but one that I have never heard told.
Whenever I read another WWII book, I think of all the stories that are still waiting to be told! Historical facts have proven to the world the horror and unbelievable events that took place. Not just for the Jewish people, but for those who lived in silence, unsure of how to help or what to do.
The four books in
Goyer's
Liberation Series
are not chronological. You can read them independently or out of order.
I enjoyed Tricia's books so much, that I ordered the first in her Chronicles of the Spanish Civil War series:
A Valley of Betrayal
. Haven't begun it yet, but when I do, you can be sure I'll let you know what I thought! ;-)
Moody Publishers
.
Recommend: YES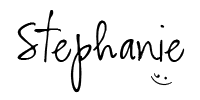 ___________________________________
Tags:
Tricia Goyer
WWII
Christian fiction
From Dust and Ashes
book reviews
Night Song
Dawn of A Thousand Nights
Arms of Deliverance
Holocaust