Well, the name
A Cooking Bookworm
pretty much says it all! ;-)
I am Stephanie, a SAHM who has had my nose in a book and a mixer in my hand for as long as I can recall!
I initially began blogging so that I'd have a central place to store and easily access my recipes. I then began a second blog, sharing with my family and friends the recent books I'd read.
Two blogs were too much for me to keep track of. I combined them and my readership and blogging opportunities grew.
As much as I love to read and cook, I am first and foremost a child of God.
I am saved
(John 1:12, "
But as many as received him, to them gave he power to become the sons of God, [even] to them that believe on his name:
" Romans 10:9, "
That if thou shalt confess with thy mouth the Lord Jesus, and shalt believe in thine heart that God hath raised him from the dead, thou shalt be saved.
")
and strive to obey and follow Christ.
This means that I will only accept certain family-friendly products for review. I also almost exclusively review Christian books (historical fiction is my favorite genre), with the exception of an occasional classic or children's book.
I hope you will enjoy and subscribe to A Cooking Bookworm!
Have a question or concern? Would you like me to review your book or product?
Email me
!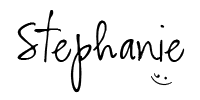 ___________________________________