I was craving filled cupcakes, but didn't want to go through the hassle. I came up with this version, and my husband and I would be embarrassed to say how quickly we scarfed down a 9x13 cake all by ourselves!!
DING DONG SHEET CAKE
1 pkg. devil's food cake mix
Filling:
1/2 c. shortening
1 1/4 c. confectioners' sugar
1 tsp. vanilla extract
2 Tbsp. milk
3/4 c. marshmallow fluff
Frosting:
1 tub of your favorite chocolate frosting
Prepare and bake cake mix according to package directions for 9x13 pan. Let cake cool completely.
Once cake is cooled, prepare filling. Beat shortening with electric mixture until light and fluffy. Slowly add confectioners' sugar and blend until smooth. Add remaining ingredients and beat until smooth and fluffy.
Visually divide cake into 15 sections (3x5). Using a knife, make an small "X" in the center of each section. (You will have 15 "X"'s in your cake). Spoon filling into a large gallon ziploc bag and snip off a corner. Gently place snipped corner into one "X" and carefully squeeze filling until it just fills hole. Repeat with remaining "X"'s.
Once cake is filled, soften frosting in the microwave - uncovered about 30 seconds - until it becomes a pourable consistency. Pour over cake and carefully spread to cover cake.
Decorate with remaining filling, if desired.
Recommend: YES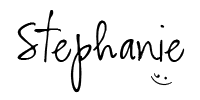 ___________________________________
Tags:
recipes
Ding Dong Cake
chocolate cake
cake recipes
desserts
chocolate desserts
ding dongs