I discovered this recipe on
Allrecipes
and thought it was absolutely wonderful!! I have used this recipe several times. The dough is so very easy to shape and the results are scrumptious!!
Last night, I made half of the dough into crescent rolls (per the instructions) and the other half into cinnamon rolls (per the reviewers recommendations). YUMMM!
*********************************************
Sweet Dinner Rolls

1/2 cup warm water (110 degrees F)
1/2 cup warm milk
1 egg
1/3 cup butter, softened
1/3 cup white sugar
1 teaspoon salt
3 3/4 cups all-purpose flour
1 (.25 ounce) package active dry yeast (or 2 1/2 tsp bread machine yeast)
1/4 cup butter, softened
Place water, milk, egg, 1/3 cup butter, sugar, salt, flour and yeast in the pan of the bread machine in the order recommended by the manufacturer. Select Dough/Knead and First Rise Cycle; press Start.
When cycle finishes, turn dough out onto a lightly floured surface. Divide dough in half. Roll each half into a 12 inch circle, spread 1/4 cup softened butter over entire round. Cut each circle into 8 wedges. Roll wedges starting at wide end; roll gently but tightly. Place point side down on ungreased cookie sheet. Cover with clean kitchen towel and put in a warm place, let rise 1 hour. Meanwhile, preheat oven to 400 degrees F (200 degrees C).
Bake in preheated oven for 10 to 15 minutes, until golden.
*********************************************
I found the easiest way to "roll" into a circle was to press the dough into a round pizza pan, ensuring uniform results.
Cut into wedges:
And, roll into the classic croissant shape (then cover and let rise until doubled...also, brushed with an egg wash just before baking):
Soo yummy while warm!
For cinnamon rolls, I pressed the dough onto a cookie sheet, spread with butter (or margarine) and sprinkled with brown sugar and cinnamon:
Rolled and cut into 12 pieces (then, covered and let rise until doubled):
Bake (400 degrees, 15-20 minutes)... and don't forget to spread a little cream cheese frosting on these warm-out-of-the-oven sweets! (You can make your own, or just use a tub of storebought! I didn't have any cream cheese frosting last night and used some vanilla frosting... the cinnamon rolls were still delectable!)
Recommend: YES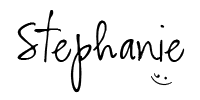 ___________________________________
Tags:
recipes
bread machine recipes
sweet dinner rolls
cinnamaon rolls
cinnamon buns
cooking
sticky buns
crescent rolls
croissants