Mmmm, I love warm cornbread alongside Spanish rice or chili. I especially love warm cornbread with butter and honey for breakfast. My husband loves leftover crumbled cornbread with milk and sugar.
I used to only make Jiffy cornbread/muffins...until I realized cornmeal wasn't all that expensive, and I could make my own! ;-)
The recipe on the back of the cornmeal canister is good...but, I like a nice, sweet cornbread. Enter
allrecipes.com
! I just love that site!
I tried a couple of different cornbread recipes. One had sour cream and creamed corn which was delicious!! But, those are not ingredients I always have around... so, I've only made it a few times.
But, the
Golden Sweet Cornbread
recipe is exactly that! Golden and sweet! Just what I was looking for!
The last time I made chili, I made the
recipe
into muffins:
Mmmm!
Recommend: YES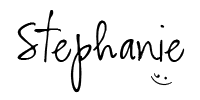 ___________________________________
Tags:
cornbread
cornbread muffins
johnnycake
johnny cake
cornbread recipes
cornmeal
recipes