I thought it was so nice of
Melissa
from
Frugal Creativity
to give me this. Her blog is full of budget cutting tips, recipes, and product reviews. If you haven't been over
there
yet, check it out! Thanks, Melissa!
These awards always come with rules of some sort. For this award, I am to:
Accept the award, post it on your blog together with the name of the person who has granted the award, and his or her blog link. Pass the award to 15 other blogs that you've newly discovered. Remember to contact the bloggers to let them know they have been chosen for this award.
I don't have 15 blogs to pass this to. But, I will choose five of my recent favorites! Be sure to check them out - I'm linking to a recipe of theirs - I think you'll enjoy those, too! :-)
Kim at
The Ungourmet
- mmmm,
Ice Cream and Brownie Cupcakes
!
Tina at
Mommy's Kitchen
- found the
Perfect Pancake recipe
!
Marin at
Marin's Creations
- spice it up,
Crispy Southwest Chicken Won tons
!
Sarah at
Delectable Dining
- try her
Beijing Beef
!
Rachel at
Rachel vs. "The Kitchen"
- my
favorite
Olive Garden dish,
Chicken con Broccoli
!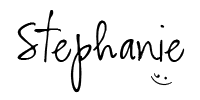 ___________________________________
Tags:
blog award
The Ungourmet
Mommy's Kitchen
Marin's Creations
Delectable Dining
Rachel vs. The Kitchen
recipes