I combined a couple of different recipes for this Roasted Chicken. I have made it several times, and every time, I can't believe how juicy and tender the meat always is!
Even the next day leftovers for chicken sandwiches are moist and delicious!
JUICY ROTISSERIE STYLE CHICKEN
1-2 teaspoons salt (
I omit this
)
2 teaspoons paprika
1 teaspoon onion powder
1 teaspoon poultry seasoning
1 teaspoon white pepper
1/2 teaspoon cayenne pepper
1/2 teaspoon black pepper
1/2 teaspoon garlic powder
1/2 cup margarine, divided
celery, onion, or lemon
Preheat oven to 350 degrees F (175 degrees C).
In a small bowl, combine all spices.
Place rinsed and dried chicken (giblets removed!) in a roasting pan, and season generously inside and out with spice mixture. Place 3 tablespoons margarine in the chicken cavity. Arrange dollops of the remaining margarine around the chicken's exterior.
Stuff the chicken cavity with (whatever you have on hand: 3-4 celery stalks, cut into chunks; whole onion, quartered; or a lemon, halved)
Bake uncovered 1 hour and 15 minutes in the preheated oven, to a minimum internal temperature of 180 degrees F (82 degrees C). Remove from heat, and baste with melted margarine and drippings. Cover with aluminum foil, and allow to rest about 30 minutes before serving.
The last time I made this, I used an oven roasting bag and threw in some quartered potatoes. I also made another loaf of
Light Oat Bread
. Yummmy meal!
Recommend: YES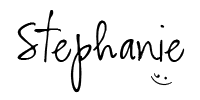 ___________________________________
Tags:
recipes
chicken recipes
Rotisserie Chicken
Roasted Chicken
Roast Chicken
juicy chicken
bread recipes