I just finished reading Lauraine Snelling's
Red River of the North
series.
The
six books
follow the Bjorklunds, a Norwegian family who decide to make a new life in America.
Brothers Roald and Carl Bjorklund, along with their wives and children, are the first to leave their homeland for this new country. Together, they struggle to build their dreams in what will eventually become North Dakota.
After both brothers die during the winter months, wives Ingeborg and Kaaren struggle to keep the homestead alive and thriving.
Each following book continues the stories of Ingeborg and Kaaren as well as other Bjorklunds who continue their trek to America.
If you enjoyed Janette Oke's Love Comes Softly series, I think you will enjoy the
Red River of the North
books. They aren't really the same - I think Lauraine's books are a bit more serious, or show more of the reality and harshness of homesteading - but both are very similar in the prairie and community life aspect.
As I began book 5, the story began slowing for me. I found myself anxious to begin another book, but wanted to finish the whole series. I plodded through the rest of book 5 and picked up book 6, expecting to skim/rush through it so I could start the
next book
waiting on my shelf.
Well, I DID rush through book 6, but not because I was anxious to be done with the series. Book 6,
Blessing in Disguise
was the best of all the books! I LOVED it!
One of the few remaining Bjorklunds in Norway, Augusta reluctantly agrees to come to America to help in her mother's boardinghouse. Not believing the importance of learning English before she leaves, Augusta is confused and bewildered at her long trip west.
Because of the language barrier, Augusta gets on the wrong train and ends up miles from where her family is expecting her. Instead, Augusta lands right into the arms of a young rancher, Kane, waiting at the station for his Norwegian mail-order bride.
Kane doesn't understand Norwegian…Augusta doesn't understand English. What a mess. ;-) It was great!
Although I'd read book 6 all by itself again, the entire series was very enjoyable. A bit more of a deeper read I thought than Janette Oke's books, but enjoyable just the same.
I am always amazed at stories of those who worked so hard to build their dreams in America. I don't think too many today have that kind of work ethic and determination. I find weeding my garden a terribly difficult task!
Lauraine Snelling
also wrote three more books,
Return to Red River
, which I would like to read. I have already read the "
Daughters of Blessing
" series, which focuses on several of the children from Red River of the North.
(As a side note): I am very excited that I have been recently accepted into another reviewer group. Even more exciting, one of the first books I'll be reviewing for them (in October) is Lauraine's newest book,
A Measure of Mercy
. At the end of
this post
, I didn't know I'd get to finally read more about Astrid!
By
Bethany House
.
Recommend: YES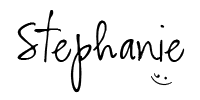 ___________________________________
Tags:
Lauraine Snelling
Red River of the North
Christian fiction
Bethany House
book reviews
Bjorklund
Norwegian immigrants