Have you ever thought that cooking with more healthy options was just too expensive? When Dawn Hall realized how difficult it was becoming to stretch her grocery budget just so she could eat healthier, she decided to write the
Busy People's Fast & Frugal Cookbook
, for those who were struggling with the same thing.
After I looked through each recipe in Dawn's cookbook, I thought to myself, "This is like
semi-homemade cooking
…only healthier!"
Dawn has created every recipe in the
Busy People's Fast & Frugal Cookbook
to be seven ingredients or fewer and prepared in 30 minutes or less.
To cut down on prep time, Dawn utilizes many prepackaged products, but specifies the salt-, sugar-, and fat- free versions.
To maximize the grocery budget, Dawn spends money on low fat options of high fat products (such as cheese and butter) and almost always uses egg whites instead of whole eggs, but saves her hard-earned money on things like pasta. The higher cost of whole-wheat pasta, for instance, isn't worth her benefit, unless on sale.
Each recipe in the
Busy People's Fast & Frugal Cookbook
is just as the title says: fast and
frugal
(IF you're trying to maintain a more healthy diet).
Here's an example of one of Dawn's recipes that you'll find in the
Fast & Frugal Cookbook
:
PENNE IN CREAMY ITALIAN SAUCE
Isn't it nice to know that we can enjoy creamy pasta without all of the fats usually associated with cream sauce?
1 (16-ounce) box penne pasta
1 can pitted ripe (black) olives
1 cup fat-free sour cream
1 (14 ounce) jar pizza sauce
1 (14.5-ounce) can Italian diced tomatoes
½ cup low-fat ricotta cheese
1 teaspoon garlic salt
Add 3 quarts of water to a large Dutch oven or soup pan, and bring to a boil over high heat.
Once the water is boiling, add the pasta. Return to a boil and stir occasionally.
Open, drain, and discard the liquid from the can of olives. Place the drained olives in a microwave-safe bowl and heat for 1 minute; set aside.
Once the pasta is cooked, drain and return to the pan.
Stir in the sour cream, pizza sauce, tomatoes, ricotta cheese, garlic salt, and the heated olives. Return the pan to medium heat and cook until all ingredients are fully heated.
Alongside each recipe, Dawn also gives nutritional information, an itemized grocery list, and suggested side dishes.
If you're a cookbook collector or are trying to eat a bit healthier, you'll like the
Busy People's Fast & Frugal Cookbook
!
384 pages by
Thomas Nelson
.
GIVEAWAY ALERT:
And, if you're one of my readers, you have a chance to
WIN a copy of Dawn's cookbook
!
To enter
, leave a comment telling me whether or not eating healthy is important to you and what you do to help cut costs of preparing healthy foods for you or your family.
For additional entries (must do above first to qualify):
Become a follower or subscriber and comment letting me know!
Blog about my giveaway and comment with your link!
Entries accepted until November 7.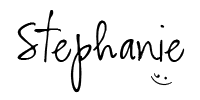 ___________________________________
Tags:
Dawn Hall
Busy People's Fast & Frugal Cookbook
cookbooks
Busy People's Cookbook
book reviews
frugal recipes
recipes
blog giveaway
giveaways