Add this dish to the not-so-photogenic... but super yummy!
I've made this dish (without the cream cheese) for years, but the cream cheese added that extra oomph to put it over the top into ultimate comfort food!
The next time I make this (with the cream cheese), I want to try it with ranch dressing seasoning mix!
CREAMY CHEESY CHICKEN STROGANOFF
4 skinless, boneless chicken breast halves - cubed
1 package dry Italian-style salad dressing mix
1 can condensed cream of chicken soup
1 can condensed cream of mushroom soup
1 (8 ounce) package cream cheese, softened
Place chicken in slow cooker. In a small bowl, combine salad dressing mix and soups. Pour over chicken. Cook on low 5 to 6 hours.
Cube and add cream cheese, during last half hour to hour of cooking time. Cook on high until cream cheese is melted and smooth.
Serve over pasta, rice, or potatoes.
Recommend: YES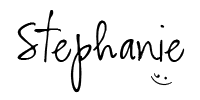 ___________________________________
Tags:
recipes
crockpot
slow cooker
crockpot recipes
slow cooker recipes
cream cheese chicken
cheesy chicken