I made some gingerbread the other night and wanted a lemon sauce for it.
I've looked up
Lemon Curd
recipes before (it's basically a soft-set lemon sauce/pudding, for those who don't know. You can buy it in the jam section of your grocery store), but I have never wanted to make it.
Why?
Lemon Curd
is egg-based and most egg-based custards/puddings that I've made have tasted eggy to me. That's why I like this recipe for
Lemon Pie
.
Anyway, I decided to give the egg-based
Lemon Curd
a try when I found what looked to be an almost-too-simple-it-couldn't-be-good
Microwave Lemon Curd
recipe on allrecipes.
Well, it WAS super simple...and it was SUPER good! If you can push the buttons on a microwave and operate a whisk, you can make delicious
Lemon Curd
! (Oh, and it wasn't eggy at ALL!)
It was yummy while still warm over the gingerbread, but after letting it set in the fridge overnight, I made up some shortbread tarts to use up the rest. (Mom-in-law, have I thanked you for that mini muffin pan?!) :-)
*
Note:
the Lemon Curd never sets as hard as a typical pudding. Lemon Curd is meant to be a sauce or filling...I don't believe it would work well as an entire pie. Too soft
.*
Super easy dessert! The shortbread recipe is going to be my go-to tart recipe! That was super simple, too!
SHORTBREAD TARTS
1 cup butter or margarine, softened
1/2 cup confectioners' sugar
2 cups all-purpose flour
In a mixing bowl, cream butter and sugar. Add flour; mix well. (
I used my electric mixer and continued to beat until the mixture came together...be patient
). Shape into 1-in. balls; press onto the bottom and up the sides of greased miniature muffin cups. Bake at 300 degrees F for 17-22 minutes. Cool for 15 minutes; carefully remove from pans. Spoon 1 teaspoon of desired filling into each tart.
MICROWAVE LEMON CURD
1 cup white sugar
3 eggs
1 cup fresh lemon juice (
I used bottled lemon juice
)
3 lemons, zested (
didn't have and not sure I'd want "bits" in my curd anyway
)
1/2 cup unsalted butter, melted
In a microwave-safe bowl, whisk together the sugar and eggs until smooth. Stir in lemon juice, lemon zest and butter. Cook in the microwave for one minute intervals, stirring after each minute until the mixture is thick enough to coat the back of a metal spoon (
Took only 4 minutes in my microwave...it will be like syrup. But, if it coats the back of a metal spoon, it's DONE!
). Remove from the microwave, and pour into small sterile jars. Store for up to three weeks in the refrigerator.
Recommend: YES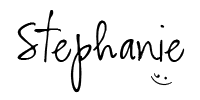 ___________________________________
Tags:
recipes
Lemon Curd
lemon tarts
shortbread tarts
shortbread crust
homemade lemon curd
microwave lemon curd