My blog has taken different directions than I'd imagined when I first started and came up with "
The Creative Side of Me
." I've laughed a bit to myself and wanted to rename my blog "
The
RANDOM
Side of Me
!" :-)
Here's a site that appeals to my creative side!
I LOVE fonts!
When I browse digital scrapbooking forums, I always take note of any fonts mentioned...and then search and download away!
TheMomBlogs.com has launched a new FREE font site - FreeFontFun.com!
With names like Coffee Milk Crazy, Cool Dots, Fabulous 50's, and RabbitEars, you're sure to find a font that's just right for your next creative project!
Don't know how to install a new font? Click [
here
] for instructions!
Excuse me, I'm off to download a few...or more...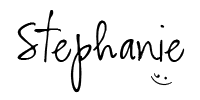 **Disclaimer:
My reviews are not monetarily compensated and have not been influenced by the sponsor in any way, unless otherwise disclosed. Each review is based on the reactions and opinions of myself and/or family.**
___________________________________
Tags:
fonts
free fonts
the mom blogs
themomblogs
freefontfun
digital scrapbooking