This
Juicy Rotisserie Style Chicken
is truly the best I've ever had. I made this last weekend and tripled the spice mixture to keep on hand in an extra spice jar I had. I've made this
Rotisserie Chicken
several times before, but my
husband still kept raving
about it...even 2 days later!
I'm already planning on using the same technique for this year's Thanksgiving turkey!
Whenever I cook a
whole chicken
, I always have plans for the leftovers. Sometimes I make buffalo chicken wraps...YUM! Sometimes, the chicken ends up on a chicken cordon bleu pizza... mmmmmm!
But, this weekend's
cluck-cluck
was headed for a swim in some rich creamy gravy!
(
I'm afraid I don't use a recipe, so don't have one to share. I saute celery and onions in butter until tender. Then, add some flour and spices to make a roux. Then, I whisk in mostly chicken broth and a splash of milk and bring to a boil to thicken
).
Then, I made a double batch of
Fluffy Biscuits
:
The warm, flaky
biscuit
was then split in half and
drenched
in creamy, chicken-y goodness. Ahhh, comfort food! Yum!
We've had evangelistic meetings at our church this week, so I haven't taken much time to post. I
have
been taking time, however, to
tidy up my blog
here and there. So far, I'm pretty pleased with the tweaking that's going on... someday I'll like the look well enough to stop arranging and rearranging!
What do you like/dislike about the new look? What would you like to see? I'm always happy with constructive feedback!
I should be back to a more regular posting schedule by next week! I'm excited for Saturday's meal! I'm making
Mommy's Kitchen's
No Peek Beef Tips
...they sound fabulous!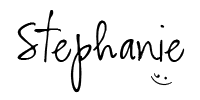 ___________________________________
Tags:
recipes
fluffy biscuits
rotisserie chicken
roast chicken
chicken and biscuits
chicken gravy
chicken gravy and biscuits