Hamburger Gravy
may not be ranked among the most photogenic meals, but this dish is easy and hearty and filling! Hamburger Gravy is also an easy dish to tweak to your family's likes and dislikes.
After browning 1 pound of ground beef (with chopped onions or minced onions),
Add 1 can of cream of mushroom soup (and dried onion soup mix, if you didn't already add onions and want that stronger, distinct flavor).
Thin gravy with chicken broth or milk and bring to a simmer. I like to plan this meal after
this
or
this
so I can use up the leftover chicken broth.
Additions are easy and optional - fresh or canned mushrooms, sour cream (if you're looking for more of a stroganoff taste)...
Season with salt, pepper, and parsley. Spoon
Hamburger Gravy
over mashed potatoes, noodles, bread, or rice.
Hamburger Gravy is also an easily stretchable meal if you have a large family. Add another can of soup to make more gravy...less meat.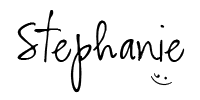 ___________________________________
Tags:
recipes
ground beef
ground beef recipes
beef
hamburger gravy