I got this recipe from a college friend who comes from an entire family of fantastic cooks!
These
Apple Brownies
are different than any other apple "cake" I've had. The tops were crunchy and crackly and the inside was moist and more apple than cake!
Molly's Apple Brownies
is the perfect recipe to use up those apples you picked!
(Hint: These brownies would be super, duper delicious served still warm with a scoop of vanilla ice cream!!)
MOLLY'S APPLE BROWNIES
1 cup melted butter (
I used canola oil
)
2 cups sugar
2 eggs
4
large
apples, peeled and chopped
1/2 cup nuts (optional)
2 cups flour
1 teaspoon baking powder
1 teaspoon baking soda
2 teaspoons cinnamon (
the second time I made these, I also added 1/2 teaspoon of nutmeg...I like cinnamon and nutmeg with apples!
)
Beat all ingredients together. Pour into a greased/sprayed 9 x 13" pan. Bake at 350 for about 45 minutes or until toothpick inserted comes out clean. Enjoy!
Recommend:
YES
Need some other apple ideas?
Mmmm, try Krista's
Fried Apples
! She used any leftovers to top waffles for breakfast! YUM!
Mommy's Kitchen used her apples in Paula Deen's
Iron Skillet Apple Crisp
- and we all know a Paula recipe can't be bad!
And, of course, if you're still wondering what to do with those apples, I'm sure the man in your house wouldn't complain if you turned them into a
pie
!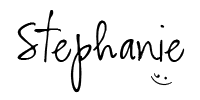 ___________________________________
Tags:
apples
recipes
apple recipes
apple brownies
apple cake
apple picking