I wrote each name in the order she commented on a numbered sheet of paper (because a couple of the comments weren't entries).
I must admit that I haven't figured out screenshots successfully enough to add one here (tips would be welcome)! But, using random.org, #30 (
Gerrie!
) WON a copy of Janette Oke's
Love Comes Softly
.
Congratulations, Gerrie! I have emailed you!
And, thank you to all who participated! I loved seeing your favorite reads!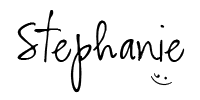 ___________________________________
Tags:
Janette Oke
Love Comes Softly
Christian fiction
blog giveaway
book reviews