Another opportunity from CFBA, I anxiously awaited my copy of Lauraine Snelling's
A Measure of Mercy
.
Having already read
this series
and
this series
by Lauraine, I was excited to see that Astrid was the main character in the first book of Lauraine's newest series, Home to Blessing.
_____________________________________
ABOUT THE BOOK:
Eighteen-year-old Astrid Bjorklund has always dreamed of becoming a doctor. She had intended to study medicine in Chicago or Grand Forks, but when a disaster wiped out a major portion of her family's income, Astrid stayed home instead, receiving hands-on training from Dr. Elizabeth.
Joshua Landsverk left Blessing two years ago, but he's never forgotten Astrid. Returning to town, he seeks to court her.
Astrid is attracted to him, and when the opportunity unexpectedly opens for her to go to Chicago for medical training, she finds it difficult to leave. Love blossoms through their letters, but upon arriving back home, she makes a heartbreaking discovery. She learns he's left town--again. Believing Joshua no longer loves her, Astrid makes an impetuous, heart-wrenching decision.
Will she regret the choice she's made? Will she have to give up love to pursue her dream?
_____________________________________
Thank you so much,
Lauraine
and Bethany House, for sending me a copy of
A Measure of Mercy
!
You can read the first chapter of
A Measure of Mercy
below:
A Measure of Mercy
Recommend: YES; if you have enjoyed Lauraine's previous series about Blessing and the Bjorklunds, you'll want to pick up a copy of
A Measure of Mercy
.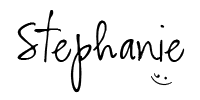 ___________________________________
Tags:
Lauraine Snelling
A Measure of Mercy
Christian fiction
Bethany House
book reviews
Blessing South Dakota
Red River Valley