I just finished the last chapter in Judith Miller's
Postcards from Pullman
series.
The books focus on Olivia Mott, living in the seemingly idyllic and perfect town of Pullman, Illinois, at the turn of the century.
Book one,
In the Company of Secrets
, begins with Olivia, a scullery maid, along with Lady Charlotte, daughter of wealth and privilege, leaving England and arriving in America amidst a pile of lies.
With a glowing false reference, Olivia lands a job as the assistant chef at the Hotel Florence. Lady Charlotte unsuccessfully plays the role of Mrs. Hornsby, a grieving widow.
As the books continue, each woman must set aside the many lies their new life is based upon and learn to live in truth, despite its difficulty and possible repercussions.
I thoroughly enjoyed the story of Olivia… I enjoyed the characters of Fred, Mrs. DeVault, Mrs. Priddle, and Matthew. However, some of the scenes involving Fred and the
Pullman worker strike
lost my interest.
Judith did a wonderful job researching the town of Pullman, as well as the strike. In fact, I'd love to take a
visit
through historical Pullman! I just tend to zone out a bit when chapters involve big meetings with important men (I do the same thing in WWII books when Hitler and his cronies get together).
My absolute favorite character was Chef Rene. I'm not really sure why, I just felt drawn to him and liked him. And, although he was French, I couldn't help but picture him as identical to (Italian) Chef Pisghetti in the Curious George cartoon! :-)
Two other things I really loved: I loved the title of the second book,
Whispers Along the Rails
. Oooh…intrigue!
And, I loved the ending in
An Uncertain Dream
. Judith took a twist I didn't expect…and, did I mention I liked Chef Rene?!
As in any book, I know that not every character's story tends to be resolved; however, I longed to finish Charlotte's story… and, I wouldn't have minded another book hearing a bit more about Chef Rene's future…
Postcards from Pullman
was an enjoyable series that I think you'll enjoy if you like books in turn-of-the-century America.
Recommend: YES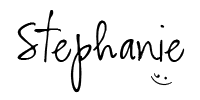 ___________________________________
Tags:
Judith Miller
Postcards from Pullman
Christian fiction
In The Company of Secrets
book reviews
Whispers Along the Rails
An Uncertain Dream
Pullman sleeper cars
Pullman
Hotel Florence