Ok, my cupboards weren't really BARE...
...but they were certainly getting there, and that's how I ended up with this soup.
It was a chilly, rainy day and a crockpot meal sounded perfect. I only had ground beef, canned tuna, and canned chicken to choose from, protein wise.
We'd had ground beef the night before... hm, tuna in the crockpot? I'm sure there's a recipe... didn't sound good to me. I browsed allrecipes and kept seeing taco, tortilla, mexican soups pop up in my search results.
Ahhh, I thought! I have many of those ingredients! Let's see what I can dump together...
I found:
1 can cream of chicken soup in the pantry
2/3 jar of Sam's Choice garlic and lime salsa in the fridge
1 can whole kernel corn in the pantry
1 large can chunk chicken
1 box of chicken broth (I used 1/2 of it)
I mixed these together in the crockpot... and added (guesstimate) 1 teaspoon each of chili powder and cumin powder and about 1/4 teaspoon of garlic powder.
Turned on low for 4-6 hours. Oh, man...it smelled good!
Near the last hour, I realized I wanted to add some rice. So, I cooked some in my steamer and added about a cup (cooked) right before serving the soup.
Old Mother Hubbard Taco Soup was delicious!!! When I was eating it, I said to my husband, "This is my kind of comfort food!"
The soup was warm, hearty, filling, and just a bit spicy. I had to blog about it, just so I can remember the "recipe," and make it the next time I don't think I have any food in the house... :-)
Golden Sweet Cornbread Muffins
are the perfect "bread" to go with this soup!
Recommend: YES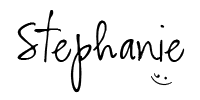 ___________________________________
Tags:
recipes
Taco Soup
soup recipes
chicken
chicken recipes
salsa