Besides the
dishwasher
I received for my birthday, I also got a much-wanted mini muffin pan! Thank you, mom-in-law! :-)
I wanted to christen my mini-muffin pan with something a little out of the ordinary...and, after drooling so much over Rhiannon's
Mint Meltaways
, I came up with these fun little guys:
Basically, I used a plain ol' chocolate cake mix and made mini cupcakes. Once the little pretties cooled, I whipped up a simple mint cream filling.
FILLING:
1/2 cup butter or margarine, softened
2 cups confectioners' sugar
1 tablespoon water
1/2 to 1 teaspoon peppermint extract
3 drops green food coloring (if desired)
Beat together all filling ingredients until smooth and creamy.
I put the mint cream filling into a plastic bag fitted with a small cake decorating tip. I shoved the tip into the center of each mini morsel and squeezed just a bit of minty goodness into each one.
I then made up a little chocolate glaze to dollop on the top of each cupcake.
CHOCOLATE GLAZE:
1 1/2 cups semisweet chocolate chips
6 tablespoons butter or margarine, softened
In a microwave safe bowl, combine chocolate chips and butter. Microwave for 60 seconds and stir until melted and smooth.
After spooning a small amount on each tiny cake, I then placed the
Mini Mint Cream Cupcakes
in the fridge just long enough to set the glaze.
One cake mix filled my 24-cup mini muffin pan and one 12-cup regular muffin pan. The mini muffins were better, in my opinion, because the filling to cake ratio was higher. ;-)
And, because the
Mini Mint Cream Cupcakes
were sooo good and I could feel myself reaching for another and another and another, I sent them (minus 2 or 3, give or take a few) with my husband to work and left the big cupcakes at home to enjoy.
The
Mini Mint Cream Cupcakes
were a hit...and, I love my new mini muffin pan!
Recommend: YES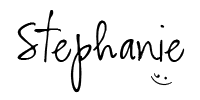 ___________________________________
Tags:
mini muffins
mini cupcakes
recipes
chocolate mint cupcakes
mint cream
chocolate cupcakes