Freshly baked rolls, tender and soft, warm with butter can always make me smile.
And, these rolls made me grin! They were fantastic!
I think the milk and extra egg helped make these rolls so soft and tender.
Even a quick 20-second trip in the microwave the next day brought back the hot-out-of-the-oven texture. Those of you from my college days, missing Ma Richardson's rolls...these reminded me of hers!
Yummmmm!
BUTTERY ROLLS
1 cup warm milk (70 to 80 degrees F)
1/2 cup butter or margarine, softened
1/4 cup sugar
2 eggs
1 1/2 teaspoons salt
4 cups bread flour (
I used all purpose
)
2 1/4 teaspoons active dry yeast
In bread machine pan, place all ingredients in order suggested by manufacturer. Select dough setting (check dough after 5 minutes of mixing; add 1 to 2 tablespoons of water or flour if needed).
When cycle is completed, turn dough onto a lightly floured surface. Divide into 24 portions; shape into balls. Place in a greased 13-in. x 9-in. x 2-in. baking pan. Cover and let rise in a warm place for 15 minutes (
I let them rise for close to an hour and then brushed with an egg wash - 1 egg, slightly beaten with 1 Tbsp water
). Bake at 375 degrees F for 13-16 minutes or until golden brown.
Recommend: YES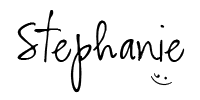 ___________________________________
Tags:
bread machine
recipes
bread machine recipes
homemade rolls
roll recipes