From the back of
Plain Promise
:
Young Amish widow, Sadie Fisher, leads a simple life in the quiet countryside of Lancaster County – selling Amish goods to a steady stream of tourists. Though it is a good life, lately she's wondered if it is God's will for her to remain without a husband and a family.


Winters can be brutally cold and lonely in Pennsylvania, so Sadie rejoices when a renter signs up for a three month stay in her guest cottage. But when wealthy, impulsive
Englischer
Kade Saunders arrives, she isn't sure she wants him around that long. Sadie feels the stress of the bishop's watchful eye, expecting her to act in accordance with the
Ordnung
, the understood behavior by which the Amish live. To complicate things, Kade is soon surprised with sole custody of a child he barely knows – his five-year-old autistic son, Tyler.
I'm always so disappointed when a book doesn't meet with my expectations; when a publisher's recap makes the book sound interesting to me…but the actual story has so many more facets that it's just not what I would normally read.
By the end of chapter 4, I was already wondering what kind of a review I was going to write. I was uncomfortable with some of the subject matter and didn't like the feeling of worldliness that came across while I was reading.
Turns out that Kade is a VERY wealthy man, even appearing on covers of well-known magazines…but, by the end of the book is seriously considering joining the Amish, (supposedly) not for the love of Sadie, but for a better "connection" with God.
I liked the idea behind the story – a woman's struggle between the man who seems all right and the man who seems all wrong – the classic plot in many books. But, I just couldn't get past the edginess and feel-good doctrine that made the book wrong for me.
I still appreciate
Beth
and
Thomas Nelson
for giving me the opportunity to review this book, but I only keep books on my shelf that I would someday feel comfortable letting my daughter read. I'm afraid
Plain Promise
will not be one of them…
352 pages by
Thomas Nelson
.
Recommend: NO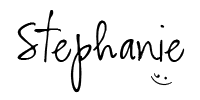 ___________________________________
Tags:
Beth Wiseman
Plain Promise
Christian fiction
Amish fiction
book reviews
Thomas Nelson