***Please note:***
Rhiannon has moved her blog and the NEW link for her Mini Oreo Cheesecakes recipe is HERE at Hey Gorgeous!

*******************

When Rhiannon posted this recipe for
Mini Oreo Cheesecakes
, I KNEW I would make them!
My picture falls flat once you see Little Miss Baker's gorgeous food photography. I attempted to take a picture of my drippy beaters with my computer in the background (which was, of course, on Pink Sugar's
Mini Oreo Cheesecake recipe
page).... believe me, that picture was goofy. So are most of my food pictures! :-)
I'll leave the food photography to
Rhiannon
and others more talented!
But, as for the
Oreo Cheesecake

recipe
...THAT I could handle! :-) They were absolutely positively deliciously scrumptious!!!
The hardest part of the recipe: waiting for these babies to chill. I made them at night, then had one for breakfast! :-D
I cut the
recipe
in half (it made 17)...but bought ingredients for the full
recipe
. Do you know what that means?!
Mmmmhmmmm! I'll soon be making another batch of 17.... YUM!
You MUST stop over to
Rhiannon's
blog and say hi, drool over her amazing pictures, be inspired by her super looking
cupcakes
, and then get the
recipe
for these fun little cheesecakes!
Oh, Little Miss Baker! You don't know how many times I've contemplated buying a passport just so I can taste one of your fabulous sounding Mint Meltaways!!!
Recommend: YES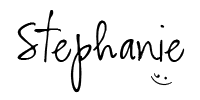 ___________________________________
Tags:
recipes
cheesecake
cheesecake recipes
mini oreo cheesecakes
Pink Sugar Desserts
Pink Sugar Cupcakes
oreos