Truly some of my favorite books!! I am almost sure that Janette Oke's
Love Comes Softly
series was one of the first "grown up" books that I read as a young teenager.
I rarely reread books -- once is usually plenty for me. However, I have lost count of the times I have reread this particular set of books. Oke's
Love Comes Softly
series is like an old friend to me. I feel like I know and love the characters.
I almost know the words by heart! :-) Yet even though I know the plot and storyline, I STILL laugh and cry in the same places.
Love Comes Softly
follows the lives of the Davis family. The story begins with Marty, recently widowed, who marries widower Clark Davis to become a mother to his young daughter. Promised train fare back East in the spring, Marty endures her circumstances, anxious for spring to arrive. Thus begins a journey to love and family...
The books are well-written and I just love them!
Now as for the
movies
that have also come out based upon Oke's books: Hm!
If you want to watch a clean, family movie, then they're okay. But, based on the books?! Hardly!! Remember, I said I know the books almost by heart?!! About the only thing true in the
movie
that holds to the book is the character NAMES of Clark and Marty.
I didn't think the acting was all that great either...
Most people I have talked to have greatly enjoyed the movies; however, I don't think they love the books as much as I do... :-)
Eh, it's my personal review! You READ THE BOOKS FIRST...then, watch the movies. Decide for yourself!!
GIVEAWAY ALERT!
And, I'm going to give you a chance to read the book first!
I'm giving away a copy of
Love Comes Softly
.
To enter (and qualify for other entries), leave a comment on this post telling me what your favorite book or who your favorite author is!
Be sure you leave your email, or have email enabled in your profile, so I have a way to contact you if you win!
Additional entries (must do above to qualify):
Follow me or subscribe via email, and comment telling me so!
Blog about my giveway, and comment with a link to your post!
Entries will be accepted until October 22.
Recommend: YES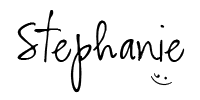 ___________________________________
Tags:
Janette Oke
Love Comes Softly
Christian fiction
Bethany Publishing
book reviews
Katherine Heigl
Dale Midkiff