I just made more
macaroni and cheese
last week. I love homemade mac & cheese, don't you??
This time, I doubled the
recipe
and grated a quarter of a fresh onion. I really think the secret to this particular super cheesy, ultimate comfort food
recipe
is the worchestershire sauce!
Steph's Mac & Cheese
¼ c. flour
1 tbsp. dried minced onion
½ tsp. salt
¼ tsp. pepper
¼ c. margarine
¼ tsp. worcestershire sauce
½ tsp. mustard
¾ to 1 c. chicken stock
1 c. milk
2 c. shredded sharp cheddar cheese (the sharper the better!)
½ box elbow macaroni
Prepare macaroni according to package directions. Drain and set aside.
In a small bowl, mix together flour, onion, salt and pepper. In a saucepan (I use the same pan I cooked the noodles in…saves dishes!!) over low/medium heat, combine margarine, worcestershire sauce, and mustard until margarine is fully melted and lightly bubbling.
Add flour mixture and whisk until smooth. Cook about a minute or until mixture begins to bubble. Slowly add chicken stock and milk, whisking to combine flour mixture. Increase heat and whisk continually until mixture begins to boil/thicken. Reduce heat and let simmer for 2 minutes or until thickened.
Add cheese gradually, stirring to melt. Once all cheese is melted, add cooked macaroni to cheese sauce and stir to combine.
Pour mixture into a lightly greased casserole dish. Sprinkle with paprika, if desired.
Bake at 350 degrees for 30-40 minutes, or until top is golden brown and bubbly.
Recommend: Mmmmhmmm!!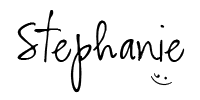 ___________________________________
Tags:
recipes
homemade macaroni and cheese
mac and cheese
macaroni and cheese recipes
cheddar cheese
comfort food
pasta