I have an ugly little secret.
I don't like homemade brownies.
I've tried to give them a fair shake.
These
Frosted Fudge Brownies
were ok...as long as they were frosted!
Disney's (supposedly)
Boardwalk Brownies
were pretty good (IF frosted) and IF you like that storebought packaged texture (like Little Debbie brownies).
I've tried Baker's One Bowl Chocolate Brownies and the recipe in my Betty Crocker cookbook...not impressed. I've had my eye on any other brownie recipe that promises fudgy, chocolately results.
No recipe delivered what I was looking for: the taste and texture of a boxed brownie mix.
And, then I stumbled across Kara's post
here
. That could have been ME writing that! And, since she admitted to the entire cyberworld that she prefers boxed brownies and then gave a homemade recipe that was to be "the one," I HAD to try it.
*sigh*
I have
finally
been impressed by a homemade brownie
recipe
.
I can no longer say that I don't like homemade brownies...as long as the homemade brownies I'm making are
these
!
Crinkly tops...moist, fudgy middle.... mmmmmm! Very, VERY close to a boxed mix.
I tested these twice. The first time was a bit of a flop... I followed the recipe exactly (ok, except for a handful of extra chocolate chips into the dough - because that's how I make boxed brownies!!), and even though it seemed that a 25 minute baking time was plenty long enough for an 8x8 pan, the middle was GOOP.
But, the taste and texture seemed RIGHT to me, so I tried the recipe again. This time, I used a 9x13 pan and baked 20-25 minutes... PERFECT.
Finally! A homemade brownie that I can whip up and won't disappoint when the brownie craving strikes and, horror of horrors, no sign of the Pillsbury Dough Boy is in my pantry.
So, for all of you secret-boxed-brownie-mix lovers, here's the recipe (which is also much simpler than most homemade brownie recipes)!
Brownie Mix Brownies
1/2 cup sugar
2 Tbsp butter
1 Tbsp oil
2 Tbsp water (
hint: substitute coffee for super flavor!
)
1 1/2 cups semi sweet chocolate chips
2 eggs
1 tsp vanilla
2/3 cup flour
1/4 tsp soda
1/2 tsp salt
1/2 cup chopped pecans (optional)
Bring sugar, butter, oil, and water to a boil. Remove from heat. Add chips and stir until melted. Cool slightly (
so eggs don't scramble - eww!
). Add eggs and vanilla and stir until smooth. Stir in dry ingredients and nuts (
this is where I added 1/2 cup of additional chocolate chips
). Pour into a greased 9"x 13" pan. Bake at 325 for about 20-25 minutes.
Recommend: YES, finally!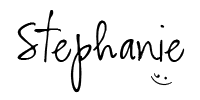 ___________________________________
Tags:
recipe
brownies
brownie recipe
homemade brownies
chocolate