We have several chestnut trees, and they are currently dropping their fruit.
Lots of chestnuts! LOTS. OF. CHESTNUTS.
Our yard is full...and I can hear more dropping as I type!
I've never eaten a chestnut, let alone cooked with one.
Does anyone have a dummies guide to chestnuts?
What do I do with them?? What nut does a chestnut taste most like?
Seriously, I have no clue...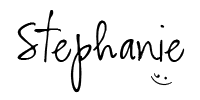 ___________________________________
Tags:
recipes
chestnuts