When I saw this recipe that
Mommy's Kitchen
posted, I knew I would try it. These
No Peek Beef Tips
were absolutely
fabulous
!!
My husband is a hunter and I have a hard time eating venison, but a recent friend comment makes me think that this would be a
great
way to prepare venison!!
This recipe is super easy and full of delicious flavor!
Mommy's Kitchen's No Peek Beef Tips
2 lb. beef tenderloin tips, stew meat, chuck roast or chuck eye (cubed)
1 pkg dry onion soup mix
1 can cream of mushroom soup
1 packet brown gravy mix
1 small can mushrooms
1 cup water or ginger ale (
I used water
)
Add cubed meat to a 9 x 13 inch pan. Sprinkle onion soup mix over meat. In a bowl, mix the remaining ingredients together and pour over the meat and stir to coat. Cover with foil and bake at 300 degrees for 3 hours. DO NOT remove foil until done. Serve over rice, mashed potatoes, or noodles.
Oh, yes...the bread was this
Amish White Bread
and it, too, was delicious! (Note: if you don't want to clean dough out of every crevice of your bread machine, cut this recipe in half! Voice of experience speaking to you...)! ;-)
If you've never visited
Mommy's Kitchen
before, please do! Tina's blog is full of super yummy recipes that you'll want to try!
Recommend: YES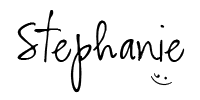 ___________________________________
Tags:
recipes
beef recipes
no peek beef tips
Mommy's Kitchen
Amish bread