Have you ever had one of those days?
You know, one of those days where your not-quite-18-month old:*
...drags the wet, dirty mop all over your recently shampooed, once clean carpet
...presses so many buttons on the TV and/or DVD player that now the picture is black and white and you have NO idea how to get the color back
...writes in your
borrowed
book
...knocks a pop can only 3 inches to the floor, but today, because it is "that" day, the pop can splits and you hear ppssssssssssssssstttttttttttttsssssssssssssssss as soda sprays and puddles all over your kitchen floor and brand new white cabinets
...dumps a whole package of q-tips on the bathroom floor
...then proceeds to drag the nasty wet toilet brush through the pile
...leaves a drool-soaked apple jack on the floor for you to step barefooted upon
...finds it fascinating when milk drips out of his sister's cup all over his Tonka dump truck, so proceeds to give it a sticky, smelly, milky shower
You haven't?? Well, then you won't need the following recipe.
But, if you've ever even had HALF that kind of day (and I'd appreciate anyone admitting it so that my mom confidence isn't severely wounded, only bruised), the
Thick 'n Fudgy Triple-Chocolate Pudding Cake
is about the only thing that may bring you some relief and glimpse back into sanity.
*based on actual events occurring in one 24-hour period; how did all of this happen? where was the mother, you ask?...you obviously do not have, nor haven't had a curious little 1 1/2 year old!
I found this recipe in
Best of the Pillsbury Bake-Off Desserts
(
Thanks, S, did you know I was still borrowing it? :-)
). The cake was true to its name:
Thick. Fudgy. Triple-chocolately!
It was sooo good. It was exactly what I needed after my one-of-those days!
I love making the Hot Fudge Pudding Cake in the Betty Crocker cookbook, and this recipe was similar...only doctored up and better! ;-)
I didn't have the exact ingredients, so my notations are in red.
Thick 'n Fudgy Triple-Chocolate Pudding Cake
Janice Kollar
1 box (15.8 oz) double chocolate premium brownie mix with chocolate syrup (
I just used a regular 9x13 size brownie mix and added 1/3 cup chocolate syrup
)
1/2 teaspoon baking powder
1/2 cup milk
1/4 cup butter or margarine, melted
1 teaspoon vanilla
1 1/2 cups water
1 1/2 teaspoons instant espresso coffee granules (
I only had regular instant coffee
)
1 cup chocolate fudge creamy ready-to-spread frosting (from 1-lb container)
Whipped cream or vanilla ice cream
Heat oven to 350 degrees. Spray 9- or 8- inch square pan with cooking spray. In large bowl, mix brownie mix and baking powder. Stir in milk, butter, vanilla, and chocolate syrup from packet in brownie mix. Spread batter in pan.
In 2-quart saucepan, heat water to boiling. Add espresso granules; stir to dissolve. Add frosting; cook over low heat, stirring frequently, until melted and smooth. (
I did all of this in the microwave; heat water in a 4-cup microwave-safe measuring cup to boiling and then add coffee. Once dissolved, add frosting and stir - carefully - to melt. The water should stay plenty hot enough to quickly melt the frosting
). Slowly pour over batter in pan. DO NOT STIR.
Bake 40 to 45 minutes or until edges are bubbly and cake begins to pull away from sides of pan (top may appear shiny in spots). Cool 30 minutes before serving. Serve warm or cold with whipped cream. Store cake in refrigerator.
ENJOY!!!
Recommend: OH YES :-D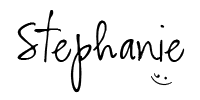 ___________________________________
Tags:
chocolate pudding cake
recipes
Pillsbury Bake Off
Pillsbury Bake Off recipes
Pillsbury Bake Off 2000
Best of the Pillsbury Bake Off Desserts
chocolate