It didn't take me long to finish books 2 and 3 by Cindy Woodsmall. I really had a very hard time putting them down. Staying up (VERY) late to finish books (for several nights in a row!) is really quite foolish of me when my one-year old likes to wake up at 5 AM!!
When the Morning Comes
begins with Hannah Lapp heading to Ohio, in search of an aunt she's not even sure exists. Numb with grief over her countless losses, Hannah is also physically ill from the events that caused her to leave her home in Owl's Perch.
Ending up in the ER, under the care of Dr. Lehman, Hannah begins to find healing and direction. Dr. Lehman helps Hannah find her aunt and a gives her a job.
Believing that no one from home, not even Paul, has tried to contact her or cares, Hannah forges a new life in Ohio, working on a nursing degree and spending more and more time with
Englischer
Martin Palmer.
When the Morning Comes
ends with a marriage proposal and Hannah being summoned back to Pennsylvania by her unstable sister Sarah.
When the Soul Mends
continues Hannah's story as she arrives back in Owl's Perch, dreading the conflict with the Old Order family and community that she once fled and yet hoping to help her sister Sarah.
Returning to her old home brings back much of Hannah's fear, anger, and guilt.
And then there's Paul.
Ahh. The conflict. The miscommunication. The emotions. Makings of a great book!
I must admit that I felt like I hurried through book 2,
When the Morning Comes
. If you're a regular reader of my blog, you know I don't enjoy books with a contemporary time setting. (So why did I read this one…well, I didn't know it was in today's time period!! It was "Amish")!!
Anyway,
When the Morning Comes
deals very much with Hannah adjusting to the Englischer world. Because my beliefs and convictions are probably more conservative than most, the mentioning of Rascal Flatts and praise bands only make me cringe.
I wanted to hurry through book 2 and see if Hannah would return home. If she would stay "English" or remain "Plain."
I hoped Hannah would remain Plain.
I didn't like Martin.
I didn't like Dorcas and hoped her deceit would be revealed.
When the Soul Mends
follows Hannah as she continues on the difficult path to healing.
I will tell you no more. You'll have to read the books to find out…
Published by
Waterbrook
.
Recommend: YES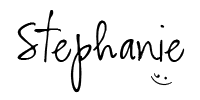 ___________________________________
Tags:
Cindy Woodsmall
When the Morning Comes
Christian fiction
When the Soul Mends
book reviews
Amish fiction
Sisters of the Quilt
Old Order Amish
Lancaster, PA