One item that gets scheduled often in my menu is breakfast!! And...it's on tonight's menu!
There is something so hearty and filling about a good breakfast! This casserole is one of my husband's favorite dishes. Even though we have it monthly, the ingredients always change...so, it's never the same dish every month!
This casserole is a good base recipe. As
Rachael Ray
often says, "It's a method, not a recipe." You can adjust the ingredients to your family's likes and dislikes.
In a lightly greased square baking dish, place a layer of cooked, cubed potatoes, about 4-5 medium (you can also use storebought shredded or cubed hashbrowns). Be sure to salt and season!
(
TIP
:
I tend to overcook my potatoes when I boil them. :-( So, I now bake them in the microwave - or oven!! For this dish, wash 4-5 medium potatoes. Pierce 5-6 times with a fork and place on a paper towel in your microwave. Cook on high 4-5 minutes. Turn potatoes and cook an additional 4 minutes or until a fork inserts easily. Let cool - or even refrigerate overnight! - then peel and cube... or grate for a nice change! I also use the microwave to cook my potatoes for potato salad!
)
Check out Janelle's great ideas for using leftover
baked potatoes
!

Change it up! Don't have time to fuss with potatoes?! Use leftover salad croutons! Our family prefers potatoes, but croutons are another variation!

Now comes the fun part!! I often schedule this casserole after HAM, so I can use up leftovers. Tonight's casserole consists of layering onions, ham, and shredded cheese:



You are limited only by your imagination! Onions, peppers, mushrooms, sausage, ham, bacon...whatever your family loves! Hot sauce, salsa...delicious possibilities are endless!
Now, beat together 3 eggs and 1 cup of milk (don't forget to salt and season):
Pour into casserole dish:
Bake at 350 degrees for 45 minutes, or until top is puffed and golden and knife inserted in center comes out clean.

(This time can vary greatly!! Depending on how many ingredients you use. When I've used frozen green peppers, the added liquid increased my cooking time. I've had this casserole take as long as 1 hr 15 min - keep this in mind for prep and finish time!)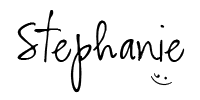 ___________________________________
Tags:
breakfast
egg casserole
breakfast casserole
eggs
egg recipes
baked potatoes
breakfast for dinner