I have subscriptions to both
Taste of Home
and
Simple and Delicious
(formerly
Quick Cooking
). Each issue always has several recipes that I can't wait to try.
This
Honey Mustard Chicken
recipe was in a recent TOH email
newsletter
I received. Since I had all of the ingredients, and split chicken breasts were on my menu...I made it.
The chicken was moist and the honey mustard crust was very tasty. The whole family loved it and I will definitely make it again!
Honey Mustard Chicken
1/2 c. honey
1/4 c. mustard
1 envelope ranch salad dressing mix
1 tablespoon dried parsley flakes
1-1/2 teaspoons Italian seasoning
1/2 teaspoon dried basil
1/2 teaspoon chili powder
1/4 teaspoon garlic powder
1/4 teaspoon pepper
6 chicken drumsticks
6 bone-in chicken thighs
For sauce, in a small bowl, combine the first nine ingredients. Set aside 1/2 cup for serving. Place chicken in a greased 15-in. x 10-in. x 1-in. baking pan; brush with remaining sauce.
Bake, uncovered, at 350° for 45-50 minutes or until a meat thermometer reads 180° and chicken juices run clear, basting occasionally with pan juices. Warm reserved sauce; serve with chicken. Yield: 6
*Since I used bone-in whole chicken breasts, my cooking time was longer - almost an hour and a half.*
_______________________________________
Here's a simple, but delicious
Roasted Chicken
recipe from Anneliese. I think the smell of chicken roasting in the oven is absolutely heavenly...as is bread baking...and brownies...and... :-)
And, I really want to try Kristen's super easy
Chicken Curry
and homemade Naan, don't you DAD??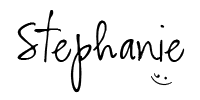 ___________________________________
Tags:
recipes
chicken recipes
Honey Mustard Chicken
Honey Mustard Chicken recipe
Taste of Home
Roast Chicken
Roasted Chicken