Violet Hayes, shocked with her father's announcement that her mother isn't really dead, heads to her grandmother's house in Chicago, hoping to do a little undercover detective work and find her mother.
Three very different aunts, a grandmother, and several interested young men make Violet's time in Chicago quite eventful, to say the least.
A Proper Pursuit
was the first book I picked up after moving. I wasn't sure if the book was slow in getting started or I just had a hard time concentrating with everything else on my mind. Perhaps it was a little of both.
I have read a few of Austin's books – some I've really enjoyed, others were okay. I think the character of Violet rubbed me the wrong way somehow. She seemed so flighty, selfish, and constantly daydreaming of fantastical situations that I think it annoyed me.
Supposedly, by the end of the book, Violet has grown and changed…but, I'm not sure I really noticed it.
For me, it just made the whole book feel kind of shallow. As "Christian" fiction, as well, no clear cut Biblical advice or reference is given. Violet's grandmother works with Mr. Moody and several "good" things…but, it just seemed like
A Proper Pursuit
had religious thoughts thrown in just to make the book "Christian."

Perhaps that's a little harsh.

Most Christian fiction books that I read are doctrinally wrong. Most books in the Amish genre talk about a works-based salvation. Not many authors are able to clearly present the Gospel or any kind of Biblical thoughts without it feeling fake or forced. It may be because the Lord is not really a part of their own life...

Ok, before I go on and on and offend without meaning to...
Since I wasn't enjoying
A Proper Pursuit
to begin with, the "religious" aspect was only magnified in my mind. I know that many "Christian" books are this way, but it always bothers me… And, definitely bothers even more when the story itself isn't that great.
If you want to read a better story overall, Austin's
Until We Reach Home
was much more enjoyable.
Recommend: NOT REALLY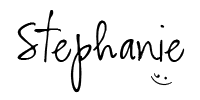 ___________________________________
Tags:
Lynn Austin
A Proper Pursuit
Christian fiction
Bethany House Publishers
book reviews
Chicago World's Fair
D. L. Moody
Dwight L. Moody