MONDAY, JULY 15, 2009
Outside my window...a police car just passed; we're on our way to my MILs.
I am thinking...I should have eaten breakfast before we left.
I am thankful for...the blue skies.
From the kitchen...not home, no cooking today!
I am wearing... jeans, a t-shirt, and pink flip-flops.
I am creating...nothing at the moment.
I am going...to my MILs.
I am reading...Book #3
(A Land to Call Home)
in Lauraine Snelling's Red River of the North series.
I am hoping...to get some blogging done today.
I am hearing...the blinker as we turn into a gas station.
Around the house...hm, we left it in a bit of a mess. Always is on Monday mornings...
One of my favorite things...ice cold water.
A few plans for the rest of the week...browse around Target, coffee with a friend...
Here is picture thought I am sharing... a mama and her fawn that have been wandering around our yard the last few weeks. :-)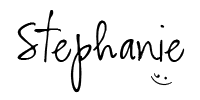 ___________________________________
Tags:
The Simple Woman's Daybook
everyday life