I love these cookies! There are many versions of cake mix cookies, but this adapted recipe (which I cut out years and years ago from a bag of Aldi's chocolate chips) has become the one I like the most.
This batch was made, by request, for our computer-fixer-guy-friend. ;-) Baked goods seem to be our payment to him.

CAKE MIX COOKIES

1 package chocolate (your favorite - devil's food, german chocolate, etc) cake mix
1/3 cup milk (I've also used the morning's leftover coffee with scrumptious results!)
1/4 cup softened butter or margarine
1 egg
1 cup semisweet chocolate chips

Combine cake mix, butter, milk, and egg; beat on low speed until very stiff dough forms. Mix in chips. Drop by rounded teaspoonful, 2 inches apart, onto lightly greased cookie sheets.

Bake at 375 degrees F for 10-13 minutes, or until set. Let stand a few minutes, before removing from baking sheet.

Recommend: YES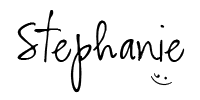 ___________________________________
Tags:
recipes
cake mix cookies
cookie recipes
Aldi
Aldi's
Aldi's recipes
chocolate recipes