These four books by
Lauraine Snelling
revisit the town of Blessing, North Dakota where her series,
Red River of the North
, also takes place. The
Daughters of Blessing
series tells the stories of the next generation of the Bjorklund family and friends.
I don't believe you have to read the
Red River of the North
series first… I didn't (although, I'm planning to…and, I'm sure it would clarify the history of some of the family members).
Book 1,
A Promise for Ellie
, focuses on the love life of Ellie Wold and Andrew Bjorklund. Andrew's father requests, without explanation, that the young couple wait a few months longer to marry than originally planned.
Frustrated with the restriction and everyone around him, Andrew must learn to work through his anger during the waiting period, which brings about its own set of troubles.
In
Sophie's Dilemma
, Sophie convinces Hamre Bjorklund to ignore her father's decision and elope.
Sophie's rebellion causes heartache to her family and especially herself, when she realizes life with an absent fisherman husband was not what she'd romantically imagined.
When her situation becomes such that she feels she has no choice but return to Blessing, Sophie is unsure of her welcome or how her heart could ever heal.
Grace Knutson's story is told in book 3 of
Daughters of Blessing
. Grace, born deaf, is the polar opposite of her twin sister, Sophie. Quiet and steady, Grace loves her home and family and has no desire to ever leave.
Fearing rumors of his son's lifestyle, wealthy New Yorker, Mr. Gould, sends Jonathan to Blessing for a summer of farm labor. Surprisingly, Jonathan enjoys the hard work and the feeling of community.
But Jonathan wonders if farming is truly what he loves…or is it just the nearness of Grace? What would his father say if he chose farming over his father's plans for his future? And dear, sweet Grace? Would she ever meet the standards of his affluent family, especially his mother's?
In the final book,
Rebecca's Reward
, young Rebecca is dreaming of love…with no available prospects. Two overly protective brothers aren't helping matters, either.
Jumping at the chance to visit her cousin in Bismarck, Rebecca is soon second guessing many of her hopes and dreams. Will she ever find love and true happiness?
I enjoyed these books. They weren't in the can't-put-down department, but they were nice, pleasant stories. I thought that book 3,
A Touch of Grace
, was the most enjoyable.
I am also glad to see that
Lauraine
has written another
book
, this time about
Astrid
!! I kept hoping through all 4 books that more would be said about her!
A Measure of Mercy
will be released at the end of September.
Published by
Bethany House
.
Recommend: YES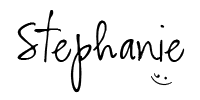 ___________________________________
Tags:
Lauraine Snelling
Daughters of Blessing
Christian fiction
Bethany House
book reviews
A Promise for Ellie
Sophie's Dilemma
A Touch of Grace
Rebecca's Reward
Blessing, ND
Red River of the North