After trying several other recipes, I came across this particular
Oatmeal Raisin
one somewhere on the internet years ago. The only thing I added was cinnamon. I think oatmeal cookies
must
have cinnamon in them! Yumm, enjoy! My husband loves these!
Yummy Oatmeal Raisin Cookies
12 tbsp. butter, softened (that's 3/4 c. for those of you would want to know!)
3/4 c. brown sugar
2/3 c. sugar
1 egg
1 tsp. vanilla
2 c. rolled oats (also called "old fashioned oats,"
not
quick oats!)
1 1/4 c. flour
3/4 tsp. baking soda
3/4 tsp. baking powder
1 tsp. cinnamon
1/4 tsp. salt
1 1/2 c. raisins.
Cream together butter and sugars. Add egg and vanilla. Stir in dry ingredients. Fold in raisins.
Drop by teaspoonfuls onto ungreased cookie sheet. Bake at 375 degrees for 12-15 minutes or until lightly browned.
Recommend: YES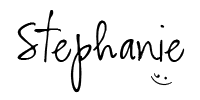 ___________________________________
Tags:
recipes
cookies
oatmeal cookies
oatmeal cookie recipes
oatmeal raisin cookies
oatmeal raisin cookie recipes
cookie recipes