One of my favorite crafty endeavors that I actually completed (yeah, I'm one of those... I've started more crafty things than I can count, but many are left unfinished)...
...anyway...
...that I actually completed is my first ever quilt:
I found the "How to Make a Quilt in a Weekend" instructions in 1996 in an August issue of
Woman's Day
. I ripped it out and put it in my where-can-I-put-this-so-I'll-remember-where-it-is-someday-because-this-looks-fun-to-make file and there it sat.
For 2 years.
(Hey, that's pretty good. I've got stuff in that "file" that has been there for forever. ;-) I don't even know what good ideas are in there anymore that I'm supposed to be having fun with...lol)!
The summer between my sophomore and junior years of college, I decided to tackle the quilt project!
The hardest part of the entire project was picking out the fabric. I knew I wanted greens and burgundys, but it was still so difficult to narrow a whole wall full of colorful bolts down to only 6 somewhat coordinated pleasing choices.
(And, contrary to what I initially thought, fabric is NOT cheap!! Be prepared to plunk down a pretty penny for most of it!! Or...start watching for sales or remnants and pick up the pieces gradually; although, that makes it a bit harder to match and coordinate if you're as picky as I am).
The back of the quilt is just a sheet.
The quilt graced my dormitory bed for my junior and senior years and then found a home on the guest room bed, after I got married. We no longer have a guest room, so the quilt now stays folded up in a rubbermaid tub to be used on the pull-out sofa bed whenever company does arrive.
Overall, I was so pleased with my first quilt. It took me a little longer than a weekend, but the instructions were easy to follow and really, the whole project was pretty simple.
If you can cut and sew a straight seam, you can make this quilt! Here are the instructions:
quiltinstruc_pg1 -
quiltinstruc_pg2 -
I hope to start gathering some bright pinks, purples, and greens to make this same quilt for my little girl's room.
I couldn't believe that
Jen
posted about her
quilt
yesterday as I was working on my quilt post!! Check out her
"I Spy" quilt
...it's really fun!
*
if you'd like the .pdf file emailed to you, just drop me a note! I'll be glad to send them on!
*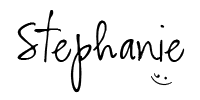 ___________________________________
Tags:
quilt instructions
quilting
sewing projects
how to sew a quilt
how to make a quilt
quilt patterns
around the world quilt