That may not seem too exciting to some of you...but, it was to me!
We haven't had a garden for at least 5 years and finally had the time, space, and opportunity this year. Neither my husband nor I are "gardeners" in any sense of the word, though. I think I'm too much like Little Red Hen's friends...I want the reward, not the work! :-)
Who knew a garden could grow so many weeds?!!
Aside from the weeds, I was fearful nothing would grow due to our recent move and the increase of "critter" sightings. Not just sightings...evidence.
All but 2 stalks of my corn have been eaten (I soooo wanted fresh corn!!) :-(
At least 1/3 of my pepper plants were snacked on...
And over 1/2 of my bean plants were devoured...
...but, still, I was able to harvest a handful of green beans (fresh-from-the-garden-green-beans are one of my favorite things!!) and a few sprigs of basil:
I steamed the green beans and added just a bit of butter and freshly cracked black pepper...yum. It was the best lunch I've had in a loong time! ;-) I was so happy.
Now, what to do with the basil...?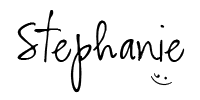 ___________________________________
Tags:
green beans
gardening
garden harvest
harvesting your garden
fresh produce
How Does Your Garden Grow