Sarah Dobbs is not a typical mail-order bride. Given the cold shoulder after a riding accident gives her a limping gait and then shunned after her parents' shameful death, Sarah cannot abide living where she is no longer welcome.
Taking her 2 year old sister with her, Sarah arrives in Texas to find that her groom has been murdered.
Clay Canfield, the murdered groom's brother, brings Sarah to the family ranch until she is able to make plans to go back home. He is unprepared for Sarah's declaration that she will not be leaving Texas.
As Sarah begins to make her new home and Clay searches for his brother's killer, will they both realize that Sarah was always meant to be the Canfield bride?
This is
Amanda Cabot's
first book in her Texas Dreams series. This is also the first time I have ever heard of her. The back of
Paper Roses
says that Amanda is published under several pen names, so perhaps I have read other books by her...?
I thought that the book was well-written and had some surprising twists. If you enjoy prairie/west type books, I think this will be a good author to try out!
I can't find any info as to when book two will be released. I'm excited to see if it will continue Sarah and Clay's story or someone new altogether. I'd like to know more about Isabelle...
Recommend: YES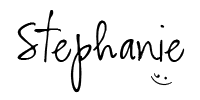 ___________________________________
Tags:
Amanda Cabot
Paper Roses
Christian fiction
Texas Dreams Trilogy
book reviews