You know
those
people on your gift list?
Those people
who are sooo hard to buy for?
Those people
that have everything?
Those people
that don't seem to need anything?
Those people
that don't WANT anything?!
Oh, yeah...we've all got 'em!
WELL! I've got the perfect gift for
any
and
every
one!! A
FIND IT
game!
Each
FIND IT game
is a large clear tube filled with tiny plastic "beads" and hidden objects. Our family has the
Original version
.
Several objects are pretty obvious right away. My husband (who doesn't like games), started looking and was VERY quickly checking off item after item after item.
I thought to myself, "Oh, great! What a waste of $20!"
And, then, like listening to the slowing of microwave popcorn popping, my husband stopped calling out items. We'd probably only checked about half of the items.
Now, I was saying, "Did you find this yet? Or this?"
And husband would say, "What?? That's in there?? You're kidding...I've got to find that??"
And our
FIND IT
game became quite addictive! We just couldn't stop shaking and twisting and turning!
We had it sitting in the living room during our large family Thanksgiving and with the help of 10+ people, we've found almost everything on the list. That's right -
almost
everything.
At least FIVE items have yet to be seen!! And, supposedly, FIND IT's most elusive item is a
hidden penny
in each game! Yep, we haven't found it yet...
Here's an example of some of the 47 original hidden items - easy (for us):
sunflower, pipe cleaner, feather
; hard (for us):
staple, popcorn kernel, marble
).
We've
purchased
another original FIND IT for our nephews for Christmas (they
do
have a
kid version
) and we know they will love it! A FIND IT game is great for ALL ages - 8 to 98 the box claims! :-) But, I'll tell you that my 3 year old loves "finding t'ings!" too!
A
FIND IT game
is also perfect for long trips in the car - or airplane flights!
Buy one
right before a long trip, and I doubt you'll hear a peep from the backseat! ;-)
I've already added the
Deluxe Version
to our family's wishlist, and, thinking our little girl would enjoy the
Glitz and Glamour Version
!
I think a
FIND IT game
is worth every penny and will delight and fascinate whoever holds it! Once you see a
FIND IT
, you'll also think, like me, "Now, why couldn't I have thought of that?!"
Hurry! There's still time before the big day!!! You can
find a store
near you that carries FIND IT games (many Barnes and Noble do) or purchase online
here
or, we used
Amazon
.
Recommend: YES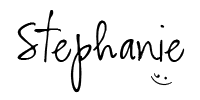 **I was not compensated in any way for this post. The post is purely my opinion of this product. FIND IT photo was used by permission.**

___________________________________
Tags:
Find It games
Find It game