Faith was a lady in my childhood church. Everyone loved her casserole - and so it was named, "Faith's Chicken Casserole!"
Although, the first time I had it, the casserole used leftover Thanksgiving turkey... and that's how I usually make it! Creamy, rich sour cream does not put this delicious dish at the top of a healthy dish list, so I tend to only make it once a year. After Thanksgiving. With all that leftover turkey and leftover stuffing bread cubes!
FAITH'S CHICKEN CASSEROLE

1 whole chicken or 5 chicken breasts, cooked and cubed
2 cans cream of mushroom soup
1 pint sour cream
1 stick margarine or butter, melted
1 (7 oz) package bread dressing cubes
Combine margarine and bread cubes. In a separate bowl, mix together soup, sour cream, chicken, and 2/3 of bread/margarine mixture. Pour into lightly greased 2 1/2-3 quart casserole dish or 9x13 pan. Sprinkle remaining bread cube mixture on top. Bake, covered, at 375 degrees for 40 minutes or until bubbly. Uncover for last 15 minutes of cooking).
Recommend: YES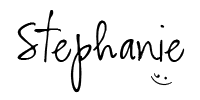 ___________________________________