Some of my favorite memories as a little girl are the times I spent with my grandma, learning how to cook!
One year, she asked me to copy her favorite recipes into little books she'd bought to give to her grandchildren for Christmas. I spent months writing - years before the internet made printing books yourself easy! I cherish that little book, not just for Grandma's recipes, but for all of the memories those dishes she made with love bring back.
Grandma always had a plate of these Buckeyes sitting out during her Christmas Eve party. I haven't made them in several years, but they turned out perfectly and tasted just as yummy as I remember Grandma's candy!
GRANDMA'S BUCKEYE CANDY
1 lb smooth peanut butter
1 1/2 lbs powdered sugar
2 sticks butter or margarine, melted
8 oz. semisweet chocolate chips or Baker's German Sweet Chocolate
1/4 slab paraffin wax (
I've never bought this...for every 8 oz of chocolate, I add 2 tablespoons of shortening
)
Mix first three ingredients together, and roll into 1-inch balls. Place in refrigerator overnight (
I just chill for an hour or so
). The next day, melt chocolate with paraffin in double boiler (
I used my mini crockpot this year...perfect!
). Using a toothpick, dip each ball into chocolate, leaving a small circle to look like a buckeye (
which is similar to a horse chestnut, I believe
).
Place on waxed paper and let harden.
Recommend: YES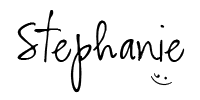 ___________________________________
Tags:
buckeyes
buckeye candy
recipes
peanut butter balls