I've seen several of Colleen Coble's books in my catalogs and in bookstores, but I've passed them by, because most of them are written in today's time period. And you all know how much I love that setting… ;-)
When I was given a chance to review
The Lightkeeper's Daughter
, set in the early 1900's, I thought I'd give Colleen a try.
The Lightkeeper's Daughter
is the story of Addie Sullivan, who may not be who she thinks she is.
When a strange man shows up at the lighthouse, claiming Addie had been shipwrecked as a little girl and is actually part of the wealthy Eaton family, Addie agrees to leave the lighthouse to become the governess in the Eaton's home, while an undercover investigation of her real identity continues.
The Lightkeeper's Daughter
is full of twists and turns and strange characters to keep the reader interested. At times, I felt like I was watching a very fast paced movie and was wishing for a commercial.
While fiction is exactly that - fiction! -
The Lightkeeper's Daughter
seemed unrealistic to me for that time period. For one example, I had a hard time finding the escape from... oh, I can't tell you that, in case you read the book.
Overall,
The Lightkeeper's Daughter
was okay. The story itself was neither good nor bad. I had to reread a few different confusing paragraphs to see if I'd missed something, when I think some simple errors were just missed during editing.
Although romantic suspense is not really my cup of tea, Colleen Coble delivers her specialty in
The Lightkeeper's Daughter
.
Also reviewed on
Amazon
and
Christianbook
.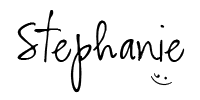 **Disclaimer:
I was given a free product for review purposes only. My reviews are not monetarily compensated and have not been influenced by the sponsor in any way, unless otherwise disclosed. Each review is based on the reactions and opinions of myself and/or family.**
___________________________________
Tags:
Colleen Coble
The Lightkeeper's Daughter
Christian fiction
Thomas Nelson
book reviews