In honor of my Dad's birthday today, I wanted to post this very special cookie recipe. I remember my wonderful grandma making a large container of these for my dad every year for his special day.
My sisters and I were usually allowed to eat ONE...the rest were dad's!
I'm afraid I don't have a picture for you, but they look just like a fat sugar cookie...and taste delicious!
HAPPY BIRTHDAY, DAD! Love you!
GRANDMA'S RAISIN FILLED COOKIES
1 cup sugar
1/2 cup shortening
1 egg, slightly beaten
1 cup milk
1/2 teaspoon salt
3 1/2 cups flour
3 teaspoons baking powder
1 teaspoon vanilla
Cream together sugar and shortening. Add egg and milk. Stir in dry ingredients and vanilla until dough forms.
Roll thin and cut out with round cutter.
Raisin Filling:
In a large saucepan, combine 3/4 cup sugar and 1 tablespoon flour. Add 1 cup of boiling water and 1 cup chopped raisins. Cook until thickened, then add 1 teaspoon vanilla.
Place small amount of filling on one cookie, cover with another cookie. Pinch edges together to seal.
Bake at 350 degrees for 15 minutes.
Recommend: YES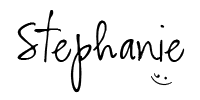 **Disclaimer:
I was given a free product for review purposes only. My reviews are not monetarily compensated and have not been influenced by the sponsor in any way, unless otherwise disclosed. Each review is based on the reactions and opinions of myself and/or family.**
___________________________________
Tags:
cookies
cookie recipes
recipes
raisin filled cookies